More outgoing mail, non-mailart365, that is.
Most of these packages have been a long time in the making and in the sending, but off they go, to their respectful homes!
One for Kiera, an old friend from swap-bot. She has the most amazing and impressive paper bits to send in the mail.
I really enjoy making these postal folders with different pockets and envelopes with secrets inside like mix cd's, letters, short stories, and ephemera packets.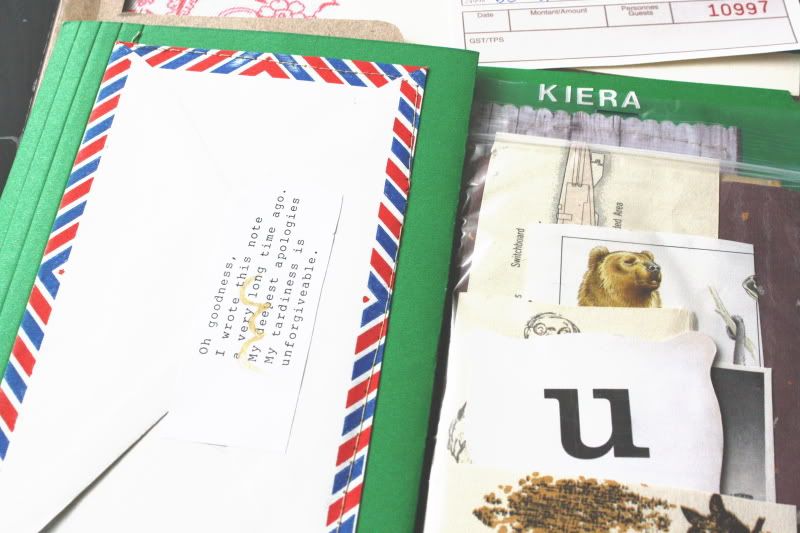 To make up for my tardiness, I of course beg for forgiveness, and send extra presents.
Something for Edvin from sendsomething.net, who sent me the most perfect, spot-on water-themed mix cd. I can only hope that my water-themed mix cd is half as perfect.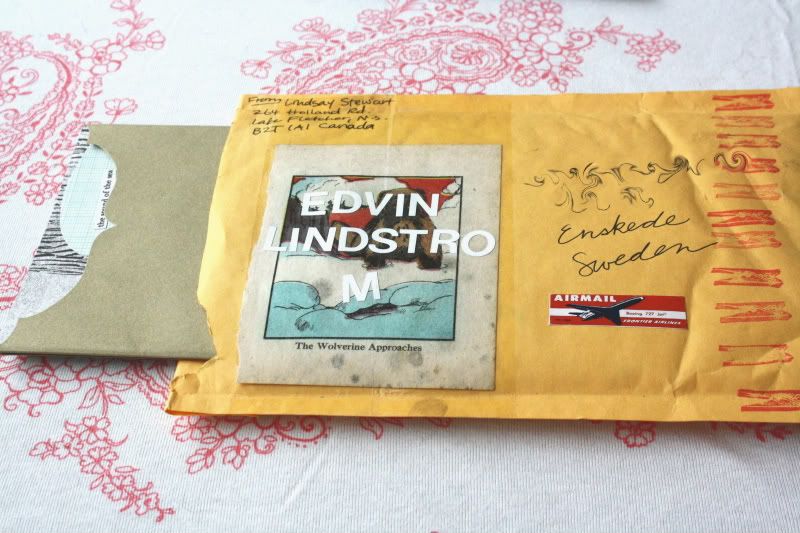 One for Kristy, also someone I met on swap-bot. She also make amazingly curated mix cd's with really interesting themes. I'm hoping this make it to her safely and soundly. It has a smorgasbord of mailing goods, mix cd's, a letter and much much more.