Something for
Martina
!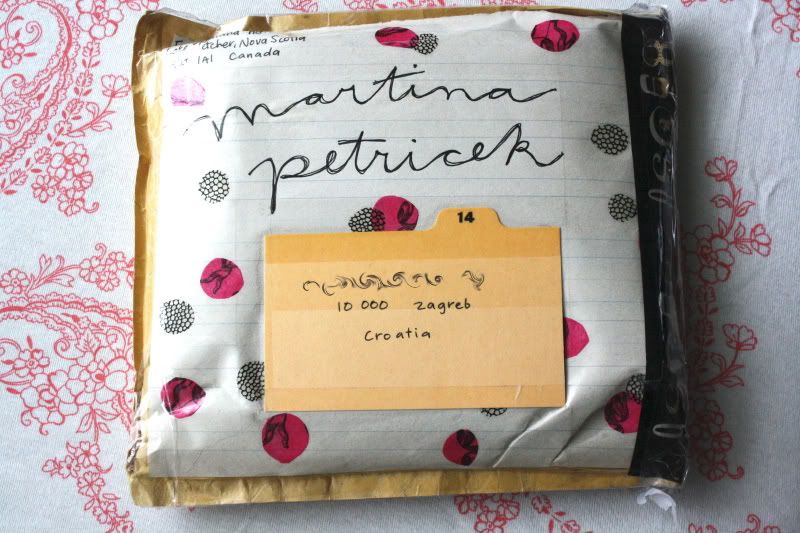 I sent this such a long time ago, and wish I'd documented the contents now!
For Cassie: a zine about "Lost", the television show. We're both big fans.
I bought it from
Zombie Romance
on Etsy!
A questionaire for Rosie, so I can figure out her favourite kinds of music and make her a mix cd. A diabolical plan.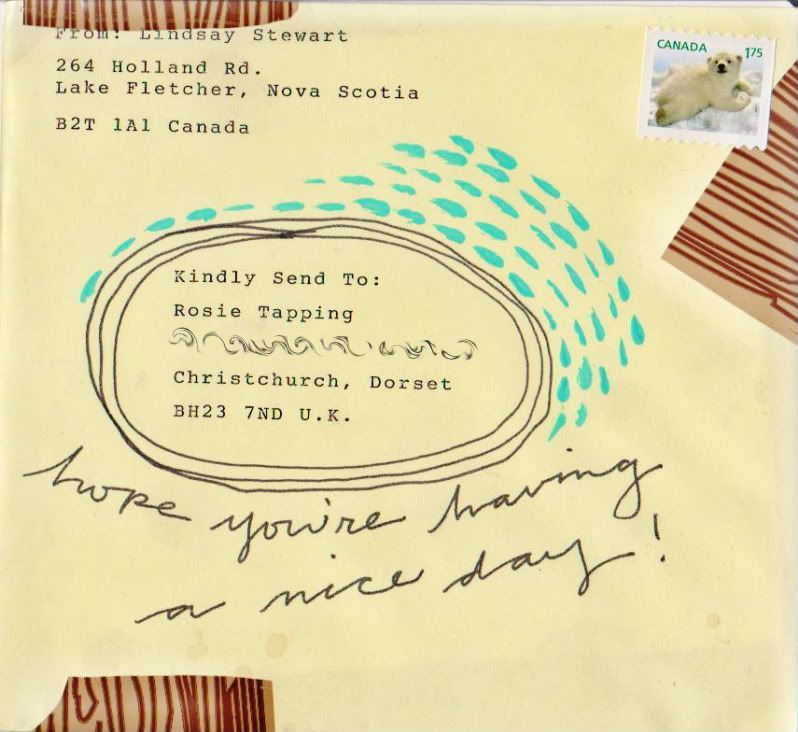 A package for BFF Ben. See below for visual reference: Calgary post!
Visit his flickr
, he makes REALLY cool drawings. And sends the most amazing mail.
A letter for Edward from the Letter Writer's Alliance. Edward's really my only true pen pal, as I don't often send just letters to people in the mail.